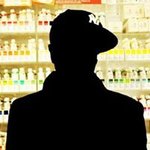 John Ivory
We have learned to be selfish. We have learned to be consumers – some of us have learned to be completely divorced from our humanity, spirituality, nature, from each other, and most importantly– FROM OUR SELVES. The devil is in the blind spots that exist at every angle, veiling our selves from our true existence. As earth and its' inhabitants make the transition into, what I like to call, "the age of intuition". The flow of energy is directed towards reclaiming ones mental space, bringing intuitionist sentiments to the forefront in the war to realize our true selves, our true nature, our true love. This loving universal embrace peals back the layers and reveals what this life is about: Unconditional Love, Selflessness and Service. Reclaiming is just the beginning. It will take much more to bring about the change we yearn for, but it is a good place to start. This energy flow acts as a catalyst for individuals to recalibrate their minds – block out the noise, turn inward, and tap into universal intelligence. Thank god for the death of "cool!" Until we start defining ourselves and stop letting a polluted mental environment tell us who we are, who we should be, and most importantly what we should think, we will forever be lost. It is puzzle we all need to figure out. So this is my journey, our journey! I use the tools that I have at my disposal: My Voice > My Art > My Love. Inaction is no longer acceptable. John Ivory joined Society6 on October 4, 2014
More
We have learned to be selfish. We have learned to be consumers – some of us have learned to be completely divorced from our humanity, spirituality, nature, from each other, and most importantly– FROM OUR SELVES.
The devil is in the blind spots that exist at every angle, veiling our selves from our true existence.
As earth and its' inhabitants make the transition into, what I like to call, "the age of intuition". The flow of energy is directed towards reclaiming ones mental space, bringing intuitionist sentiments to the forefront in the war to realize our true selves, our true nature, our true love. This loving universal embrace peals back the layers and reveals what this life is about: Unconditional Love, Selflessness and Service.
Reclaiming is just the beginning. It will take much more to bring about the change we yearn for, but it is a good place to start. This energy flow acts as a catalyst for individuals to recalibrate their minds – block out the noise, turn inward, and tap into universal intelligence. Thank god for the death of "cool!"
Until we start defining ourselves and stop letting a polluted mental environment tell us who we are, who we should be, and most importantly what we should think, we will forever be lost.
It is puzzle we all need to figure out.
So this is my journey, our journey!
I use the tools that I have at my disposal: My Voice > My Art > My Love.
Inaction is no longer acceptable.
John Ivory joined Society6 on October 4, 2014.
John Ivory's Store
42 results
Filter