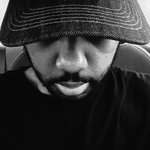 johnspainart
My name is John C. Spain. I'm from Buffalo, NY. I graduated from Buffalo State College in 2010 with a B.F.A in Graphic Design. I have my own original artistic style. My art comes from the soul. I create thought provoking images that are aesthetically pleasing to the eye. My process is very spontaneous. I create straight from the imagination. I like to think of myself as a freestyle artist. I like this process because it ensure that every piece of art that I make will be unique & one of a kind. My goal is to provoke thought and emotion out of the viewer. I like to talk about real life subjects that's personal to me and fascinate me like: (Spirituality, Politics, Race, Society, Human Nature, Human Emotion, Education, Death ... etc) johnspainart joined Society6 on June 7, 2018
More
My name is John C. Spain. I'm from Buffalo, NY. I graduated from Buffalo State College in 2010 with a B.F.A in Graphic Design.
I have my own original artistic style. My art comes from the soul. I create thought provoking images that are aesthetically pleasing to the eye. My process is very spontaneous. I create straight from the imagination. I like to think of myself as a freestyle artist. I like this process because it ensure that every piece of art that I make will be unique & one of a kind. My goal is to provoke thought and emotion out of the viewer. I like to talk about real life subjects that's personal to me and fascinate me like: (Spirituality, Politics, Race, Society, Human Nature, Human Emotion, Education, Death ... etc)
johnspainart joined Society6 on June 7, 2018.