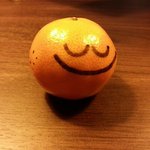 Jompie
Munchandise on Society6! For more Munnen (and other works), check here http://jompie.deviantart.com/ https://www.facebook.com/Munnenarecool If you like Munchandise based on a drawing which is not yet listed here, feel free to ask and I'll upload it right away! All at best from Holland, -Jompie- Jompie joined Society6 on July 6, 2014
More
Munchandise on Society6!
For more Munnen (and other works), check here http://jompie.deviantart.com/ https://www.facebook.com/Munnenarecool
If you like Munchandise based on a drawing which is not yet listed here, feel free to ask and I'll upload it right away!
All at best from Holland,
-Jompie-
Jompie joined Society6 on July 6, 2014.