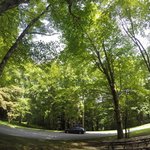 Sandiest Photography
Beach inspired photography.
Thanks for finding my page. My name is Jonathan Martin and I am a family portrait photographer in the SW Florida area. If you are interested in booking me for a photo session or wedding venue please contact me at SandiestPhoto@gmail.com your email will go straight to my cell phone and I will reply asap. I understand your family will only be in the area for a short window of opportunity and I will be happy to schedule a session convenient to your vacation. Rates and info upon request.
Here is a portfolio link to some of my beach family portraits. https://www.dropbox.com/sh/i0l9kmlbpq1ozz1/AAAxiMNXLaCTg1OLS9LTq4oya?dl=0
And some of my wedding photography: https://www.dropbox.com/sh/hy4tyonwfmpap0l/AADfOksATMkkWGBe6Kt-mxTya?dl=0
All images copyright © Jonathan J Martin, All Rights Reserved. Copying, altering, editing, displaying or redistribution of any of these images without permission is strictly prohibited.
Read more
Sandiest Photography's Store
Filter