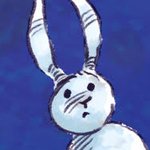 Jon Davis Illustration
Pirates, Old Elephants, Witches in Bloomers, Bear's on Bikes, Ugly Cats, Sweet Kids, whatever you want...
Jon Davis is an award winning international freelance children's book illustrator, based in The Lake District, UK. He has worked with many publishers worldwide, including Faber and Faber, Oxford University Press, Hallmark and Scholastic. This shop is a means to express some of the creative ideas that don't fit the world of children's books. There are designs inspired by nature, animals, children and wildlife.
Follow me on Instagram - @jondavisillustration Follow me on Twitter - @jondavisillust
Read more
Jon Davis Illustration's Store