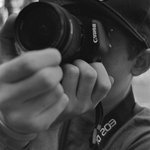 Jonny Covey Photography
During the summer months I am a sponsored Junior downhill mountain bike rider. During the off months I have taken up doing photography. I really enjoy doing light art photography & doing action shots of my friends doing some amazing things. The type of camera I am currently using is a Canon T3i Jonny Covey Photography joined Society6 on February 1, 2014
More
During the summer months I am a sponsored Junior downhill mountain bike rider. During the off months I have taken up doing photography. I really enjoy doing light art photography & doing action shots of my friends doing some amazing things.
The type of camera I am currently using is a Canon T3i
Jonny Covey Photography joined Society6 on February 1, 2014.
Jonny Covey Photography's Store
96 results
Filter