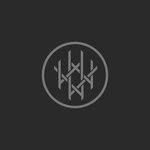 jordanwlee.com
Jordan Wayne Lee is an Emmy® Award Winning designer for web, mobile and print. He has worked with global brands such as Disney, REI, Obama for America, and ESPN to provide his design expertise, creative direction and strategic visual approach. He has worked as designer, art director and creative director with various brands.
He is also the founder of nature-inspired clothing company, Nomadic, where he designs clothing from recycled materials to tell the story of the American west and giving back to environmental conservation efforts. He serves as CEO and Creative Director for the brand.
Over the course of his career, Jordan has led major design initiatives, developed creative strategies, art directed, and led teams of designers through creative processes that led to billions in revenue.
Music has played a vital role in Jordan's life. Ever since his teenage years, he has been playing punk rock, alternative 90's shoe gaze, and heavy metal. From designing album art, touring and recording multiple albums, Jordan finds plenty of inspiration through music. Currently he is writing and recording post-rock music, you can listen here.
Landscape photography, studio and production photography and on-set photography for films keeps Jordan busy when not designing.
In his free time, Jordan paints large canvas art using abstract mediums and methods.
He is originally from Seattle, Washington and currently resides in Los Angeles, California.
Read more
jordanwlee.com's Store
Filter