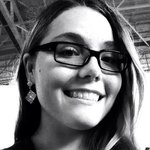 JordynTheJead
I am currently a university student and I am studying game design and development, however I am taking many other art courses. So I have taken digital painting classes, abstract design classes, basic drawing, and hopefully that explains why I have art on completely opposite ends of the spectrum. I am very interested in environmental design and texturing and hope to enter the industry as a texture technical artist! Please feel free to comment. Any suggestions, critiques (good and bad) are welcomed. JordynTheJead joined Society6 on October 14, 2015
More
 I am currently a university student and I am studying game design and development, however I am taking many other art courses. So I have taken digital painting classes, abstract design classes, basic drawing, and hopefully that explains why I have art on completely opposite ends of the spectrum. 


 I am very interested in environmental design and texturing and hope to enter the industry as a texture technical artist! Please feel free to comment. Any suggestions, critiques (good and bad) are welcomed.

JordynTheJead joined Society6 on October 14, 2015.