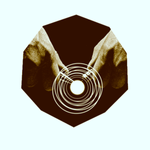 Jose Luis Torres
My name is Jose Luis Torres, and I am a graphic artist and digital designer from Fort Worth, Texas. I am a student of various disciplines, with emphasis on photo collage and color theory. My outlooks on life, sociology, and society are vital aspects of my work. My art is the sum of my influences, aspirations, and upbringing. Facebook.com/joseluistorresdesigns Jose Luis Torres joined Society6 on November 21, 2012
More
My name is Jose Luis Torres, and I am a graphic artist and digital designer from Fort Worth, Texas. I am a student of various disciplines, with emphasis on photo collage and color theory. My outlooks on life, sociology, and society are vital aspects of my work. My art is the sum of my influences, aspirations, and upbringing.
Facebook.com/joseluistorresdesigns
Jose Luis Torres joined Society6 on November 21, 2012.
Jose Luis Torres's Store
28 results
Filter