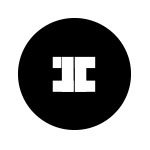 Joe's Shop
Hi, I'm Joe. 30 year old London based graphic designer and illustrator I have worked on a wide variety of projects, from newspaper & editorial layout design to web design, and illustration. This is my personal website, with work I have done primarily through freelance, or as self-initiated projects. I am passionate about simple, less is more design and constantly looking to broaden my horizons with challenging briefs and new collaborations. If you want to know more, or simply want to say hi, get in touch Joe's Shop joined Society6 on April 2, 2013
More
Hi, I'm Joe. 30 year old London based graphic designer and illustrator I have worked on a wide variety of projects, from newspaper & editorial layout design to web design, and illustration.
This is my personal website, with work I have done primarily through freelance, or as self-initiated projects.
I am passionate about simple, less is more design and constantly looking to broaden my horizons with challenging briefs and new collaborations.
If you want to know more, or simply want to say hi,
get in touch
Joe's Shop joined Society6 on April 2, 2013.
Mustache E0O_T Shirt by Joe's Shop
19 results
Filter