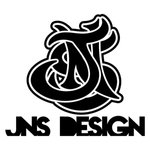 Joshua Skerritt
My name is Joshua Skerritt I am a graphic designer illustrator and art director. I am currently the art director and senior designer for two clothing brands and I also do freelance work, I'm always looking to better myself and evolve as an artist. INSTAGRAM: @jns_design Joshua Skerritt joined Society6 on July 7, 2012
More
My name is Joshua Skerritt I am a graphic designer illustrator and art director. I am currently the art director and senior designer for two clothing brands and I also do freelance work, I'm always looking to better myself and evolve as an artist.
INSTAGRAM: @jns_design
Joshua Skerritt joined Society6 on July 7, 2012.