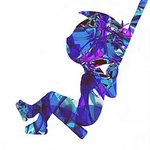 JoshLab
Studio JoshLab was founded by Joshua Tay in 2009. Based in Singapore, it is a studio that specialize in character creations, creative intellectual properties and concept arts & designs. The studio is constantly seeking to work and collaborate with potential partners and clients on projects such as comics, graphic novels, book covers, toy designs, apparels deigns, artwork for trading game cards, films and games concepts and designs for consoles, mobiles and/or PC. Joshlab Studio is also home to the self-created comics character series: "阿毛日记" (The World of Ah Mao). Awards: 1. 2nd Runners Up, Mangaka 07; a Singapore digital arts competition. 2. Awarded Top 10 Designs for Youth.sg Tote Bag design Competition 2010 Features: Culturepush: http://culturepush.com/2010/02/15/joshua-tay/ Publications: Aspiring Mangaka & Writers' Club 2nd Anthology (2010) eMail: joshlabindustries(at)gmail.com weblog: http://www.joshlaboratorie.blogspot.com gallery: http://society6.com/joshlab twitter: http://www.twitter.com/joshlab JoshLab joined Society6 on December 15, 2011
More
Studio JoshLab was founded by Joshua Tay in 2009. Based in Singapore, it is a studio that specialize in character creations, creative intellectual properties and concept arts & designs. The studio is constantly seeking to work and collaborate with potential partners and clients on projects such as comics, graphic novels, book covers, toy designs, apparels deigns, artwork for trading game cards, films and games concepts and designs for consoles, mobiles and/or PC. Joshlab Studio is also home to the self-created comics character series: "阿毛日记" (The World of Ah Mao).
Awards:
2nd Runners Up, Mangaka 07; a Singapore digital arts competition.
Awarded Top 10 Designs for Youth.sg Tote Bag design Competition 2010
Features: Culturepush: http://culturepush.com/2010/02/15/joshua-tay/
Publications: Aspiring Mangaka & Writers' Club 2nd Anthology (2010)
eMail: joshlabindustries(at)gmail.com weblog: http://www.joshlaboratorie.blogspot.com gallery: http://society6.com/joshlab twitter: http://www.twitter.com/joshlab
JoshLab joined Society6 on December 15, 2011.