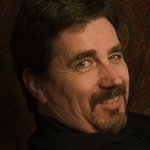 Jean-Pierre Ducondi
Call me JP. I am a native Frenchman living in Massachusetts, New England. Growing up in a small traditional town in northern France, my passion for painting and photography was ignited at a young age. Through my work I try to express my fascination and romance with light, nature and life. Previous exhibitions: Woodstock School of Art - Woodstock, NY African American Museum - Hempstead New York All photographs and artworks in this portfolio are copyrighted and owned by the artist, Jean-Pierre Ducondi. Any reproduction, modification, publication, transmission, transfer, or exploitation of any of the content, for personal or commercial use, whether in whole or in part, without written permission is prohibited. All rights reserved. 2014 Jean-Pierre Ducondi joined Society6 on February 23, 2014
More
Call me JP. I am a native Frenchman living in Massachusetts, New England. Growing up in a small traditional town in northern France, my passion for painting and photography was ignited at a young age. Through my work I try to express my fascination and romance with light, nature and life.
Previous exhibitions: Woodstock School of Art - Woodstock, NY African American Museum - Hempstead New York
All photographs and artworks in this portfolio are copyrighted and owned by the artist, Jean-Pierre Ducondi. Any reproduction, modification, publication, transmission, transfer, or exploitation of any of the content, for personal or commercial use, whether in whole or in part, without written permission is prohibited. All rights reserved. 2014
Jean-Pierre Ducondi joined Society6 on February 23, 2014.