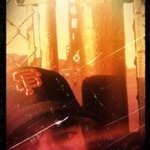 Jphotoz
I'm a photographer that is out and about in San Francisco discovering many points of view through the camera lens. While not formally trained I've picked up a street photography style that captures different angles of subjects which translate them directly into digital ART. Feel free to leave me your feedback on my images.
Read more
3ba2b179-980e-4590-a2f2-ecc6eecd2dc2

Popular

de925b1d-76a6-49d9-9de6-8adace98a9ad

All
You are currently on society6.com.