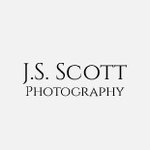 J.S. Scott
I'm based in New York City by way of Los Angeles, and I travel taking photographs for adverts and publications. I've begun a series of collections exclusively for Society6. For me, what qualifies an art piece as an investment well made is for it to speak to you. I have a few pieces of my own that I walk by every day or sometimes just catch out the corner of my eye...and some feeling is evoked and because of that - that emotion, that feeling, that connection - I'm grateful for it being there. I hope you find the same. Enjoy! JSS J.S. Scott joined Society6 on October 9, 2015
More
I'm based in New York City by way of Los Angeles, and I travel taking photographs for adverts and publications. I've begun a series of collections exclusively for Society6.
For me, what qualifies an art piece as an investment well made is for it to speak to you. I have a few pieces of my own that I walk by every day or sometimes just catch out the corner of my eye...and some feeling is evoked and because of that - that emotion, that feeling, that connection - I'm grateful for it being there. I hope you find the same.
Enjoy!
JSS
J.S. Scott joined Society6 on October 9, 2015.