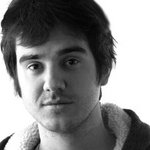 Justin Strong
I'm inspired by music, the spoken word and visual artists of all kinds. Lucid dreaming, the roots of religion, and the ebb and flow of human history fascinate me.
I think art should make the viewer think. It should dissolve the concrete and the mundane. In this way, art actively engages and connects with another person.
I hope my art can do this for you. If you'd like to connect with me, find me on Facebook or Instagram .
Enjoy.
Read more
Justin Strong's Store
Filter