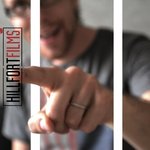 JT Kinnunen by Hillfort Films
As the harsh winter of Finland piles up snow on top of the last non-existing polar bear, there comes a man, writer, musician, archaeologists and filmmaker, to put stuff on display in the internet.
Virallinen Hillfort Filmsin myyntitiski. Saa ostaa, ei ole pakko. Tuotoilla ostetaan lisää kuvauskalustoa.
Read more