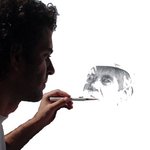 Juan Pablo Cornejo
Cornejo is a Colombian artist based in Bremen, Germany. He studied Electronic Design Engineering in La Salle University and Painting with Colombian Masters.
Over the last 20 years, he has designed a wide range of art work using Oil painting, Photoshop, and Adobe Illustrator, including images for startup companies and small businesses.
He also has experience in the following: Portrait Painting, Blogger, Wordpress, Adobe Flash, InDesign, Mudbox and Maya.
You may follow all of his work at http://juanpablocornejo.com/
art@juanpablocornejo.com Phone: (0049) 176 78854570
Read more
Juan Pablo Cornejo's Store
Filter