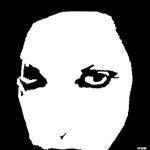 juju
Im a musician. Drummer, use to have a big loud life ... still do in a way. But now most of the time i carry around with me a pen and a piece of paper and i draw these little members of my new world: Juju. visit my other page for my photo ... stuff http://society6.com/Inkiri and http://society6.com/kromovidjojo juju joined Society6 on June 7, 2012
More
Im a musician. Drummer, use to have a big loud life ... still do in a way. But now most of the time i carry around with me a pen and a piece of paper and i draw these little members of my new world: Juju.
visit my other page for my photo ... stuff
http://society6.com/Inkiri
and
http://society6.com/kromovidjojo
juju joined Society6 on June 7, 2012.