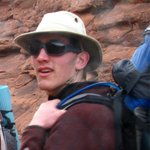 Julien
Born and raised near Philadelphia, I received my B.S.E. in Mechanical Engineering from The University of Michigan in 2014. I'm currently pursuing my M.S.E at The University of Texas at Austin. My main area of interest is in mechatronic design, specifically in 3D modeling and rapid prototyping methods. I have two years of experience in the nuclear energy field. For more details, view my resume. In my free time I'm a freelance designer, working with digital media, branding, print, UI/UX, and web front-end. I apply the same rigorous, iterative creative process to visual design I do in my engineering work. I practice Brazilian Jiu Jitsu as much as I can, cook, and read things occasionally. Julien joined Society6 on August 26, 2014
More
Born and raised near Philadelphia, I received my B.S.E. in Mechanical Engineering from The University of Michigan in 2014. I'm currently pursuing my M.S.E at The University of Texas at Austin.
My main area of interest is in mechatronic design, specifically in 3D modeling and rapid prototyping methods. I have two years of experience in the nuclear energy field. For more details, view my resume.
In my free time I'm a freelance designer, working with digital media, branding, print, UI/UX, and web front-end. I apply the same rigorous, iterative creative process to visual design I do in my engineering work. I practice Brazilian Jiu Jitsu as much as I can, cook, and read things occasionally.
Julien joined Society6 on August 26, 2014.