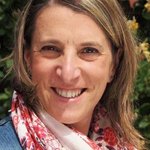 Jules Dolly
I am an Artist, Writer, Healer, Author, Guide, Creator of Muse Mantras healing art that calms your mind and soothe your soul. Healing art that heals the way you see yourself. All my work is filled with Reiki and are therefore, healings-by-proxy. Join my muse community at http://www.julesdollyart.co.uk Kindness: "Having mine in my hands was such A Moment. I remember opening that gorgeous package and just sighing with delight. One of the most meaningful purchases I've ever made." xo Christine "It is a real gift to be able to see into someones inner self and make them feel better about themselves! You do." "Thank you for really seeing me. This is such a gift you've given me. And 2 days before I turn 40! Big big gratitude." Sarah "I love my smile, eyes, glasses and thank you so much for giving me flowers. You've made me feel really special." Amy "Beautiful! They are magical!! Honestly they strike me right to the core. I can't put my finger on the magic and that is their power." Melissa "Julia, receiving this warmed my heart more than I can say, I love her so much!" Mary "You are most definitely a healer with a FAR reach!" Jessica "OH MY. Julia, this is just beautiful. I am in love with it. I can't stop looking at it!" Ruth "It's all emotion and that's your language, Julia." Rachel "Julia doesn't just capture the likeness, but she captures the spirit. It feels as if she is lifting me up. I love it so much." Renee "It's all emotion and that's your language." Rachel "You know what I love is you can see everyone's personality." She doesn't just capture the likeness, but she captures the spirit. Doesn't it just feel as if she is lifting us up? I love it so much. She's so amazingly talented and gracious. So, so, so, so in love with this. What a gift you have. What a gift you ARE. On creating a Soul Portrait of myself I can't stop myself from coming back to this, over and over. There is something really magical about the depth of this self-portrait. She pops from the page. She just pops! Great energy coming from this! I'm so glad you gifted yourself with your own talents. I am a huge fan of your work. I do believe there is a touch more Va-Va-Voom in your Soul Portraits, you cheeky monkey you. Beautilicious! "You're the boob-whisperer". You really capture so much feeling and spirit when you create!! Love it!! Mmmm, flowy and feminine with a dash of mala. Bootiful. "Holy cow!!! this is amazing. you totally capture her fierce, calm, incredible self! I love seeing a beautiful face and capturing the light inside, in the eyes. Jules Dolly joined Society6 on August 31, 2013
More
I am an Artist, Writer, Healer, Author, Guide, Creator of Muse Mantras healing art that calms your mind and soothe your soul.
Healing art that heals the way you see yourself.
All my work is filled with Reiki and are therefore, healings-by-proxy.
Join my muse community at http://www.julesdollyart.co.uk
Kindness:
"Having mine in my hands was such A Moment. I remember opening that gorgeous package and just sighing with delight. One of the most meaningful purchases I've ever made." xo Christine
"It is a real gift to be able to see into someones inner self and make them feel better about themselves! You do."
"Thank you for really seeing me. This is such a gift you've given me. And 2 days before I turn 40! Big big gratitude." Sarah
"I love my smile, eyes, glasses and thank you so much for giving me flowers. You've made me feel really special." Amy
"Beautiful! They are magical!! Honestly they strike me right to the core. I can't put my finger on the magic and that is their power." Melissa
"Julia, receiving this warmed my heart more than I can say, I love her so much!" Mary
"You are most definitely a healer with a FAR reach!" Jessica
"OH MY. Julia, this is just beautiful. I am in love with it. I can't stop looking at it!" Ruth
"It's all emotion and that's your language, Julia." Rachel
"Julia doesn't just capture the likeness, but she captures the spirit. It feels as if she is lifting me up. I love it so much." Renee
"It's all emotion and that's your language." Rachel
"You know what I love is you can see everyone's personality."
She doesn't just capture the likeness, but she captures the spirit. Doesn't it just feel as if she is lifting us up? I love it so much. She's so amazingly talented and gracious.
So, so, so, so in love with this. What a gift you have. What a gift you ARE. On creating a Soul Portrait of myself
I can't stop myself from coming back to this, over and over. There is something really magical about the depth of this self-portrait.
She pops from the page. She just pops!
Great energy coming from this! I'm so glad you gifted yourself with your own talents. I am a huge fan of your work.
I do believe there is a touch more Va-Va-Voom in your Soul Portraits, you cheeky monkey you.
Beautilicious!
"You're the boob-whisperer".
You really capture so much feeling and spirit when you create!! Love it!!
Mmmm, flowy and feminine with a dash of mala. Bootiful.
"Holy cow!!! this is amazing. you totally capture her fierce, calm, incredible self!
I love seeing a beautiful face and capturing the light inside, in the eyes.
Jules Dolly joined Society6 on August 31, 2013.
Jules Dolly's Store
107 results
Filter