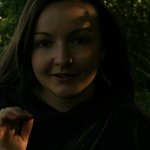 Julia Kisselmann
Hello great people! Thanks for stopping by to have a look at my society 6 shop. Please also visit my website at www.juliakisselmann.com or my shop www.etsy.com/shop/juliakiss for more info and a lot more art stuff. You can also follow me on facebook: http://www.facebook.com/pages/Julia-Kisselmann-Illustration/266645263401833 Julia Kisselmann joined Society6 on September 6, 2010
More
Hello great people! Thanks for stopping by to have a look at my society 6 shop. Please also visit my website at www.juliakisselmann.com or my shop www.etsy.com/shop/juliakiss for more info and a lot more art stuff.
You can also follow me on facebook: http://www.facebook.com/pages/Julia-Kisselmann-Illustration/266645263401833
Julia Kisselmann joined Society6 on September 6, 2010.
Bags by Julia Kisselmann
42 results
Filter