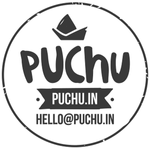 Juliana Rojas | Puchu
Hello! Welcome to my store. Here you´ll find lots of things I love to do: photos, design, drawing and lettering. Enjoy! - ¡Hola! Bienvenidos a mi store. Aquí encontrarán las cosas que me encanta hacer: fotos, diseño, dibujos y letras. ¡Disfruten la estadía! Portfolio: http://puchu.in Juliana Rojas | Puchu joined Society6 on May 5, 2010
More
Hello! Welcome to my store. Here you´ll find lots of things I love to do: photos, design, drawing and lettering. Enjoy!
¡Hola! Bienvenidos a mi store. Aquí encontrarán las cosas que me encanta hacer: fotos, diseño, dibujos y letras. ¡Disfruten la estadía!
Portfolio: http://puchu.in
Juliana Rojas | Puchu joined Society6 on May 5, 2010.