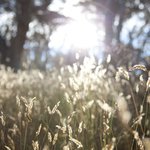 Julian May Photography
When he falls for an idea, Julian May is the kind of person who will run with it, develop it, and photograph it. His passion and eye for photography (and food!) is clear through his portfolio showcasing his wide range of skills. Julian loves the collaborative aspect of his art, whether it be working with models, stylists, art directors, editors or clients. Born in Sydney but currently residing in the UK, Julian is available for studio work, editorial / commercial shoots, collaborations and weddings. Julian May Photography joined Society6 on September 11, 2013
More
When he falls for an idea, Julian May is the kind of person who will run with it, develop it, and photograph it. His passion and eye for photography (and food!) is clear through his portfolio showcasing his wide range of skills.
Julian loves the collaborative aspect of his art, whether it be working with models, stylists, art directors, editors or clients.
Born in Sydney but currently residing in the UK, Julian is available for studio work, editorial / commercial shoots, collaborations and weddings.
Julian May Photography joined Society6 on September 11, 2013.
Julian May Photography's Store
57 results
Filter