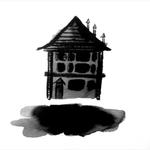 Julianne Ess
Julianne Ess is a Canadian multimedia artist who works across both traditional and new-/digital media, creating everything from commodity art graphics to installations and conceptual art. In recent years, she has taken time to explore various artistic communities outside of Canada, and has herself established an artistic presence within Edinburgh's grassroots arts community. She has found herself increasingly fascinated with the ideas of home, safety, and security and often, through her work, explores how people negotiate between these ideas as social constructs and their manifestations within a given physical environment. She is currently based in Toronto, Canada, after having spent time (several days to several months) in: Germany, Belgium, Scotland, Iceland, England, the Netherlands. Facebook: http://www.facebook.com/FootToFaceByJulianneEss Portfolio: http://julianneess.carbonmade.com Etsy: http://www.etsy.com/uk/shop/Foottofaceshop Tumblr: http://foot-to-face.tumblr.com Twitter: http://www.twitter.com/JulianneEss Julianne Ess joined Society6 on June 2, 2010
More
Julianne Ess is a Canadian multimedia artist who works across both traditional and new-/digital media, creating everything from commodity art graphics to installations and conceptual art. In recent years, she has taken time to explore various artistic communities outside of Canada, and has herself established an artistic presence within Edinburgh's grassroots arts community. She has found herself increasingly fascinated with the ideas of home, safety, and security and often, through her work, explores how people negotiate between these ideas as social constructs and their manifestations within a given physical environment.
She is currently based in Toronto, Canada, after having spent time (several days to several months) in: Germany, Belgium, Scotland, Iceland, England, the Netherlands.
Facebook: http://www.facebook.com/FootToFaceByJulianneEss Portfolio: http://julianneess.carbonmade.com Etsy: http://www.etsy.com/uk/shop/Foottofaceshop Tumblr: http://foot-to-face.tumblr.com Twitter: http://www.twitter.com/JulianneEss
Julianne Ess joined Society6 on June 2, 2010.
Vneck Tshirts by Julianne Ess
35 results
Filter