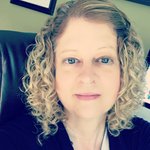 Juli Cady Ryan
The inspiration for many of my paintings is my own childhood. My childhood on the outside seemed ideal in the beautiful countryside. But there was trouble within that could not be so easily seen. My mother struggled with mental illness. And now I watch my daughter do the same. Her story is also woven into my paintings, where my story leaves off hers begins. Almost entwined at times. A bond of newly discovered self-love and acceptance. She is a strong young woman now, but her struggle continues. She amazes me with her ability to deal with what's been given to her and not complain or constantly ask, why me? I use that strength and self-love she is learning to have and I paint it. I try and paint the colors of her spirit as much as I can, to capture that unbridled personality. But she shines much too bright for me to ever do her true justice. But I will continue to paint of hope and love and all the ways I wish the world would be. She and my inner child will guide me. Recently my two sons were also diagnosed with mental illness. Our journey as a family continues and so will my story on canvas! Juli Cady Ryan joined Society6 on August 26, 2015
More
The inspiration for many of my paintings is my own childhood. My childhood on the outside seemed ideal in the beautiful countryside. But there was trouble within that could not be so easily seen. My mother struggled with mental illness. And now I watch my daughter do the same. Her story is also woven into my paintings, where my story leaves off hers begins. Almost entwined at times. A bond of newly discovered self-love and acceptance.
She is a strong young woman now, but her struggle continues. She amazes me with her ability to deal with what's been given to her and not complain or constantly ask, why me? I use that strength and self-love she is learning to have and I paint it. I try and paint the colors of her spirit as much as I can, to capture that unbridled personality. But she shines much too bright for me to ever do her true justice. But I will continue to paint of hope and love and all the ways I wish the world would be. She and my inner child will guide me. Recently my two sons were also diagnosed with mental illness. Our journey as a family continues and so will my story on canvas!
Juli Cady Ryan joined Society6 on August 26, 2015.