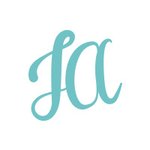 Julie Armando
Hi ! Thank you for visiting my page ! My name is Julie and I'm a french freelance graphic designer and illustrator. I hope you'll like my designs, you can visit my official shop fore more products (t-shirts, tank shirts, tote bags,etc) here : www.egayez-votre-quotidien.fr . Follow me on Instagram : @egayezvotrequotidien Facebook : www.facebook.com/egayezvotrequotidien Julie Armando joined Society6 on October 27, 2015
More
Hi ! Thank you for visiting my page !
My name is Julie and I'm a french freelance graphic designer and illustrator.
I hope you'll like my designs, you can visit my official shop fore more products (t-shirts, tank shirts, tote bags,etc) here : www.egayez-votre-quotidien.fr .
Follow me on Instagram : @egayezvotrequotidien Facebook : www.facebook.com/egayezvotrequotidien
Julie Armando joined Society6 on October 27, 2015.