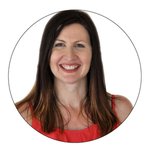 Julie Emmerson
I LOVE all things art, design and colour and forever have new ideas jumping around in my head just itching to be revealed on paper, in digital form or on canvas. That said, I also often feel compelled to create but have no idea what I will do. It is like a force within me so I just "start" and see where it takes me. Sometimes this ends in a great art piece worthy of sharing, other times it ends in me madly destroying my creation and throwing my arms up in frustration...until the next time. Family and friends, beautiful food and wine, music, reading, shopping and travelling are big parts that make up my life. With a curious nature, I feel driven to discover and learn. This is what inspires and motivates me to continue on my never ending creative quest. I hope you enjoy my art. Julie (Jules). Julie Emmerson joined Society6 on July 24, 2014
More
I LOVE all things art, design and colour and forever have new ideas jumping around in my head just itching to be revealed on paper, in digital form or on canvas.
That said, I also often feel compelled to create but have no idea what I will do. It is like a force within me so I just "start" and see where it takes me. Sometimes this ends in a great art piece worthy of sharing, other times it ends in me madly destroying my creation and throwing my arms up in frustration...until the next time.
Family and friends, beautiful food and wine, music, reading, shopping and travelling are big parts that make up my life.
With a curious nature, I feel driven to discover and learn. This is what inspires and motivates me to continue on my never ending creative quest.
I hope you enjoy my art.
Julie (Jules).
Julie Emmerson joined Society6 on July 24, 2014.