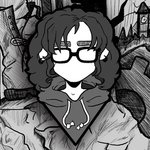 JULAMONT
Julie Lamont, a growing illustrator living in New Zealand. I specialise in digital and hand drawn artwork, as well as creating fan art from a handful of different T.V. shows, movies and pop culture. SOCIAL MEDIA INSTAGRAM: https://www.instagram.com/julamontart/ TWITTER: https://twitter.com/lamont_julie For personal/custom commissions please contact me on my social media accounts so you can share your ideas to help me create something special! Prices: For hand drawn $20 NZD, digital commissions $22/$25 NZD depending on your choice of colour or black and white. JULAMONT joined Society6 on July 14, 2016
More
Julie Lamont, a growing illustrator living in New Zealand. I specialise in digital and hand drawn artwork, as well as creating fan art from a handful of different T.V. shows, movies and pop culture.
SOCIAL MEDIA

INSTAGRAM: https://www.instagram.com/julamontart/ TWITTER: https://twitter.com/lamont_julie
For personal/custom commissions please contact me on my social media accounts so you can share your ideas to help me create something special! Prices: For hand drawn $20 NZD, digital commissions $22/$25 NZD depending on your choice of colour or black and white.
JULAMONT joined Society6 on July 14, 2016.
JULAMONT's Store
17 results
Filter