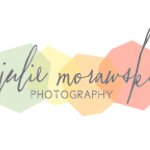 Julie Morawski Photography
www.juliemorawskiphotography.com free-spirit. lover of nicknames, wildflowers, nature walks, corny jokes, bare feet, honey whiskey, family, and my dog, walter. i am a flower-child at heart. i treasure natural light, graceful composition, joy. it would be my honor to create images of you and the ones you hold dear. Julie Morawski Photography joined Society6 on July 1, 2014
More
www.juliemorawskiphotography.com
free-spirit. lover of nicknames, wildflowers, nature walks, corny jokes, bare feet, honey whiskey, family, and my dog, walter.
i am a flower-child at heart.
i treasure natural light, graceful composition, joy.
it would be my honor to create images of you and the ones you hold dear.
Julie Morawski Photography joined Society6 on July 1, 2014.
Julie Morawski Photography's Store
9 result
Filter