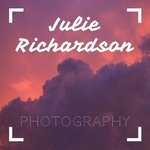 Julie Richardson Photo
Hi, I'm Julie! I'm a suburban New York to Boston transplant who has been passing time through photography and videography since my tween days. Back then snapping pics and shooting video was more of a way to goof with friends than a professional aspiration, but here I am today, with camera in toe. I studied Photojournalism in college and was lucky to spend a semester developing my images in the school's dark room. Some day I hope to have my own dark room, but for now I'm completely digital. You can check out more of my work at julierichardsonphoto.com or on Instagram @jmrichardsonphoto Julie Richardson Photo joined Society6 on April 22, 2016
More
Hi, I'm Julie! I'm a suburban New York to Boston transplant who has been passing time through photography and videography since my tween days. Back then snapping pics and shooting video was more of a way to goof with friends than a professional aspiration, but here I am today, with camera in toe.
I studied Photojournalism in college and was lucky to spend a semester developing my images in the school's dark room. Some day I hope to have my own dark room, but for now I'm completely digital. You can check out more of my work at julierichardsonphoto.com or on Instagram @jmrichardsonphoto
Julie Richardson Photo joined Society6 on April 22, 2016.
Julie Richardson Photo's Store
19 results
Filter