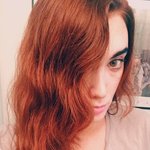 Julia Lopez
19 year old artist, model, and student living in San Diego, CA. Working on a blog, a website, two portfolios, a degree, and sharing all of that with people who care to see. Oh, and I'm also a pretty good barista.
Read more
Julia Lopez 's Store
Filter
You are currently on society6.com.