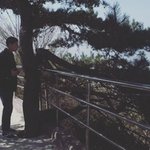 j.u.m-o-graphy
My name is Josiah U Mejia. I'm a 19 year old photographer living in Highland Park, California (Los Angeles). My work consists of my many adventures and past experiences so new material is always arising. I use a Canon 60D along with my Nikon prime lenses (50mm f/1.4 + 35mm f/2) and a few others but primarily my Nikon glass. Love outdoor photography as well as portraits. I'm just an ordinary guy trying to show the world how beautiful it looks through my eyes. @'s - Social Media -Follow me on Instagram and Twitter @splash_masta, -Follow me on Tumblr @jumography (jumography.tumblr.com). -Add me on Facebook @ Josiah Uriah Mejia. j.u.m-o-graphy joined Society6 on October 23, 2016
More
My name is Josiah U Mejia. I'm a 19 year old photographer living in Highland Park, California (Los Angeles). My work consists of my many adventures and past experiences so new material is always arising. I use a Canon 60D along with my Nikon prime lenses (50mm f/1.4 + 35mm f/2) and a few others but primarily my Nikon glass. Love outdoor photography as well as portraits. I'm just an ordinary guy trying to show the world how beautiful it looks through my eyes.
@'s - Social Media
-Follow me on Instagram and Twitter @splash_masta, -Follow me on Tumblr @jumography (jumography.tumblr.com). -Add me on Facebook @ Josiah Uriah Mejia.
j.u.m-o-graphy joined Society6 on October 23, 2016.
j.u.m-o-graphy's Store
24 results
Filter