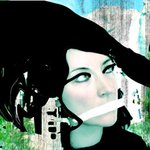 juncodesign
Tania Alexis Clarke is the creator and manager of JUNCO design, based in Vancouver, Canada. Okanagan-born and Vancouver-raised, the incredible natural landscape of British Columbia inspires her work. She loves deep, gritty textures, moody colours and unusual image combinations (mossy forest floor meets crumbling concrete, anyone?). You may find her sneaking around abandoned buildings capturing new images for her texture library. http://www.juncodesign.com Get Social: FACEBOOK | http://www.facebook.com/flywithjunco TWITTER | http://www.twitter.com/flywithjunco INSTAGRAM | http://www.instagram.com/juncodesign juncodesign joined Society6 on December 6, 2016
More
Tania Alexis Clarke is the creator and manager of JUNCO design, based in Vancouver, Canada. Okanagan-born and Vancouver-raised, the incredible natural landscape of British Columbia inspires her work. She loves deep, gritty textures, moody colours and unusual image combinations (mossy forest floor meets crumbling concrete, anyone?). You may find her sneaking around abandoned buildings capturing new images for her texture library.
http://www.juncodesign.com
Get Social:
FACEBOOK | http://www.facebook.com/flywithjunco TWITTER | http://www.twitter.com/flywithjunco INSTAGRAM | http://www.instagram.com/juncodesign
juncodesign joined Society6 on December 6, 2016.