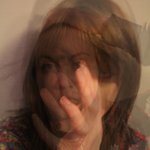 JustEmma
Hi, my name is Emma, as you probably guessed. I'm a 22 year old Art student who spends more time reading and drawing Harry Potter illustrations than pretty much anything else. My tumblr is http://tlpursuit.tumblr.com I tend to post a lot of new art and doodles on there. My Deviantart page is http://catching-smoke.deviantart.com Where I sometimes post my more complete pieces... usually. :) JustEmma joined Society6 on March 4, 2014
More
Hi, my name is Emma, as you probably guessed. I'm a 22 year old Art student who spends more time reading and drawing Harry Potter illustrations than pretty much anything else.
My tumblr is http://tlpursuit.tumblr.com I tend to post a lot of new art and doodles on there.
My Deviantart page is http://catching-smoke.deviantart.com Where I sometimes post my more complete pieces... usually.
:)
JustEmma joined Society6 on March 4, 2014.