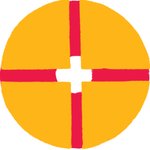 JWylie Design
Surface Pattern Design and Illustration |
I am a textile and surface pattern designer for the quilting and home decor markets.
The rich diversity of nature, cultural history, and my own adventures, inspire me to create designs that reflect craftsmanship, individuality, and the imperfections of the hand-made.
My desire is to create designs that can be embraced and used to enrich my clients living environment. Through painterly florals, re-imagined classics, layered textural designs, bold geometrics, and modern conversational prints, my designs help clients create an environment that is their personal sanctuary.
Read more