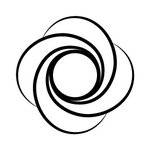 JWylie Design
Surface Pattern Design and Illustration | Originally from Toronto, Canada, I moved to California to continue my career in biomedical research. While I had worked in biomedical research for over 25 years, I never lost interest in the visual arts. I studied wildlife drawing and botanical watercolour painting through the University of Toronto. At the Toronto School of Art, I studied figure drawing, acrylic painting, sculpture, and printmaking. While living in Toronto, I was a member of various arts organizations and exhibited my work on a regular basis. After moving to California, I completed the Graphic Design program at the University of California, Berkeley. In 2014, I established JWylie Designs as a way to engage with the design community, and offer my skills and creativity to others. Drawing from my background in science, fine art, and graphic design, I create art and surface design patterns using hand-drawn and digital graphics. I use traditional art techniques and materials such as watercolour paint, pastel, pen and ink, coloured pencil, and various printmaking methods, to create motifs used in my pattern designs. Digital methods such as photography, like the traditional techniques, are paired with Adobe's Illustrator and Photoshop to create unique images and repeating patterns. Inspiration for my designs comes from the macro and micro world around me, my love of drawing, and printmaking. Currently I now live in Northern California where I am inspired to create designs that are refined, well crafted, balanced, contemporary, and elegant. JWylie Design joined Society6 on May 3, 2017
More
Surface Pattern Design and Illustration |
Originally from Toronto, Canada, I moved to California to continue my career in biomedical research. While I had worked in biomedical research for over 25 years, I never lost interest in the visual arts. I studied wildlife drawing and botanical watercolour painting through the University of Toronto. At the Toronto School of Art, I studied figure drawing, acrylic painting, sculpture, and printmaking. While living in Toronto, I was a member of various arts organizations and exhibited my work on a regular basis. After moving to California, I completed the Graphic Design program at the University of California, Berkeley. In 2014, I established JWylie Designs as a way to engage with the design community, and offer my skills and creativity to others.
Drawing from my background in science, fine art, and graphic design, I create art and surface design patterns using hand-drawn and digital graphics. I use traditional art techniques and materials such as watercolour paint, pastel, pen and ink, coloured pencil, and various printmaking methods, to create motifs used in my pattern designs. Digital methods such as photography, like the traditional techniques, are paired with Adobe's Illustrator and Photoshop to create unique images and repeating patterns.
Inspiration for my designs comes from the macro and micro world around me, my love of drawing, and printmaking. Currently I now live in Northern California where I am inspired to create designs that are refined, well crafted, balanced, contemporary, and elegant.
JWylie Design joined Society6 on May 3, 2017.