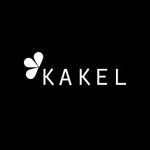 Kakel
Hello there,
I am a Canadian artist who just loves to create colorful pieces and illustrations! I hope you guys enjoy my work as much as I do :) I also curate and promote the work of other artists!!!
Visit my website at http://www.kakel.ca
Join on Facebook and Twitter : Facebook: https://www.facebook.com/kakelstore Twitter: https://twitter.com/Kakelstore
Write to me or send me a pic if you bought some of my work :) kakelstore@hotmail.com
All images © Kakel. It is unlawful to copy, edit, display or redistribute copyrighted images without permission.
Read more