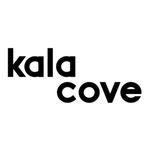 Kalacove
Colourful comforts. Vibrant, abstract patterns for print and textiles.
We believe a better awareness of the colours and patterns that surround us everyday can make us happier people! Our designs are playful and fun, full of colour so as to lend a sense of positive energy to the space it is in.
It's like getting people to lay on the grass and watch the clouds drift by together. Abstract is the language of the subconscious - people see what they want to see, and make their own meaning. Here, we make space for wonder and awe.
By Philippa & Christine, based in Hong Kong.
Keep in touch with us! www.facebook.com/kalacove www.instagram.com/kalacove
Read more