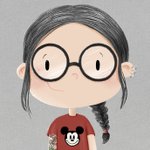 Kalon Sardin
I'm a serial doodler from Brittany and I especially like to zig when others zag. I usually draw for kids or for adults who didn't grow up. I'm currently working on a children books series about a lil fairy, Erell, living in the woods.
Read more
Kalon Sardin's Store
45 results
Filter
Visa, Mastercard, PayPal, American Express, Discover
You are currently on society6.com.