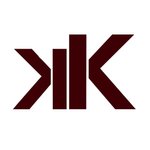 Karbon-K
I am a South African freelance illustrator working in the fields of Horror, Sci-fi, Fantasy and the Macabre. Mostly I do book and magazine covers as well as interior artwork on occasion. I have been featured in INTERZONE, BLACK STATIC, BEWARE THE DARK, SOMETHING WICKED,PANDEMONIUM books as well as artwork featured in the 2012 movie CHRONICLE and in the 2015 movie TIGER HOUSE. I am the 2016 cover artist for INTERZONE. I have also done work for NEW CON PRESS, SST PUBLICATIONS, ROSARIUM PUBLISHERS, PERMUTED PRESS, THUNDERSTORM BOOKS, DOGHORN PUBLISHERS as well as ZHARMAE PUBLISHERS. I was the runner-up in the 2012 THIS IS HORROR - Artist of the year awards and was nominated again in 2013. I have also been nominated for a BSFA award My website https://karbonkay.wordpress.com/ DeviantArt http://karbonk.deviantart.com/gallery/ Karbon-K joined Society6 on January 14, 2014
More
I am a South African freelance illustrator working in the fields of Horror, Sci-fi, Fantasy and the Macabre.
Mostly I do book and magazine covers as well as interior artwork on occasion.
I have been featured in INTERZONE, BLACK STATIC, BEWARE THE DARK, SOMETHING WICKED,PANDEMONIUM books as well as artwork featured in the 2012 movie CHRONICLE and in the 2015 movie TIGER HOUSE.
I am the 2016 cover artist for INTERZONE.
I have also done work for NEW CON PRESS, SST PUBLICATIONS, ROSARIUM PUBLISHERS, PERMUTED PRESS, THUNDERSTORM BOOKS, DOGHORN PUBLISHERS as well as ZHARMAE PUBLISHERS.
I was the runner-up in the 2012 THIS IS HORROR - Artist of the year awards and was nominated again in 2013. I have also been nominated for a BSFA award
My website https://karbonkay.wordpress.com/
DeviantArt http://karbonk.deviantart.com/gallery/
Karbon-K joined Society6 on January 14, 2014.