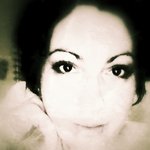 Designs by Kareen Rashelle
About Designs by Kareen Rashelle
I am an Artist, Photographer & Designer. A jack of all trades so to speak. I love creating all forms of art and working with many different mediums, from acrylic & water color painting to pastels, charcoal, graphite, inks and pottery, to digital art and photography.
Art and Photography has been a passion of mine for as long as I can remember, and now I am finally following my passion and focusing on a career in Photography while still creating and selling my art work as well.
Designs By Kareen Rashelle joined Society6 on April 12, 2012.