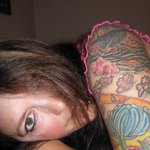 KarenRainbowDancer
Mixed Media artist that took several online classes from Tamara Laporte. She is a amazing teacher and has taught me a lot. I love to work with several different media's that provide texture in my artwork. Thank you for your interest in my art. KarenRainbowDancer joined Society6 on March 12, 2014
More
Mixed Media artist that took several online classes from Tamara Laporte. She is a amazing teacher and has taught me a lot. I love to work with several different media's that provide texture in my artwork.
Thank you for your interest in my art.
KarenRainbowDancer joined Society6 on March 12, 2014.
KarenRainbowDancer's Store
103 results
Filter