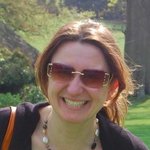 karenweetman
Welcome to my gallery, I hope that you will enjoy my work. I was born in the UK, and have lived primarily in the UK but also in Kenya and Canada, and finally moved to Amsterdam in 2010. I have always had a keen interest in art, and started painting and drawing when quite young. I was later introduced to digital photography, and living in such diverse and vibrant city as Amsterdam I am forever presented with scenes to shoot. I also hope to include some of my best paintings and more diverse art work on here in due course. Please contact me with any queries or comments, or if you'd like to buy any of these items in a way other than through this website. Finally, also feel free to contact me for commissions, or just to say hello! karenweetman joined Society6 on October 22, 2013
More
Welcome to my gallery, I hope that you will enjoy my work. I was born in the UK, and have lived primarily in the UK but also in Kenya and Canada, and finally moved to Amsterdam in 2010. I have always had a keen interest in art, and started painting and drawing when quite young. I was later introduced to digital photography, and living in such diverse and vibrant city as Amsterdam I am forever presented with scenes to shoot. I also hope to include some of my best paintings and more diverse art work on here in due course.
Please contact me with any queries or comments, or if you'd like to buy any of these items in a way other than through this website. Finally, also feel free to contact me for commissions, or just to say hello!
karenweetman joined Society6 on October 22, 2013.
karenweetman's Store
14 results
Filter