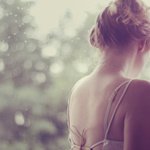 Karin Elizabeth
I'm a Dutch portraiture & travel/landscape photographer with an appreciation for illustrations, paintings, drawings. I have a weakness for soft tones and that romantic, gentle atmosphere when I create photos. I also enjoy photographing moments, and the places I go.
www.karinelizabethfotografie.nl (Dutch) www.karin-elizabeth.com (blog) www.reading-reviewing.com (book reviews) http://www.flickr.com/photos/phantomato
You can contact me via karinelips@gmail.com
Copyright 2004-2012 Karin Elizabeth fotografie - a registered business in The Netherlands.
Read more