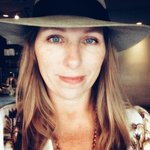 KatariinaAgnesFagering
I am an artist living in Central Oregon in Bend where the desert meets the forest. I'm interested in painting animals as symbols leading us along our path.
Animals are totems guiding us so when I am drawn to a particular creature I'm curious as to why and what message it has to offer me.
I spent 20 years in the Marine Corps as an officer serving in two wars in different decades. Painting heals my heart and balances my soul.
Read more