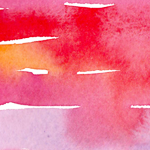 Kate J Hollingsworth
Hi there, I'm Kate! An American artist currently traveling along the West Coast and finding inspiration on the road.
I'm inspired by the vibes of places, cities, and countries as well as the fluidity, colors, and energy of the world around me. I try to capture my travels and find joy in my art.
Thank you for stopping by!
Web: www.katejhollingsworth.com
Connect: @KateJHollingsworth
Read more