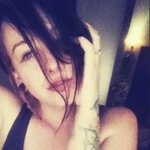 Katie Chavez -TurtleInc Photography
"I'm married, 25 years old and mother to three beautiful children! Born in San Antonio, Texas; I moved to New Mexico in 2003 and consider The Land of Enchantment to be home. I'm an artist in many mediums. Photography, oil paintings and scratch board are my favorites. I'm passionate about bringing concepts to life, using my Nikon and any props I can get my hands on. Making use of what I have, the best I can. Follow me to keep up with daily post- Instagram @KatieChavez_Art Facebook.com/TurtleIncPhotography Katie Chavez -TurtleInc Photography joined Society6 on December 2, 2014
More
"I'm married, 25 years old and mother to three beautiful children! Born in San Antonio, Texas; I moved to New Mexico in 2003 and consider The Land of Enchantment to be home.
I'm an artist in many mediums. Photography, oil paintings and scratch board are my favorites. I'm passionate about bringing concepts to life, using my Nikon and any props I can get my hands on. Making use of what I have, the best I can.
Follow me to keep up with daily post- Instagram @KatieChavez_Art Facebook.com/TurtleIncPhotography
Katie Chavez -TurtleInc Photography joined Society6 on December 2, 2014.
Bath Mats by Katie Chavez -TurtleInc Photography
2 results
Filter