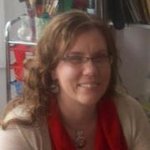 Katie Keller of Graceful Works
Graceful Works is an art and design studio in Chicago, IL. We provide positive and original art and design through: graphic arts, fine art, home decor and fashion products and pattern design.
By supporting Graceful Works you help us in our social venture. We are active in providing arts education for schools without a formal arts program or art teacher.
Thanks for browsing. Please contact us if you have any questions.
Read more
Katie Keller of Graceful Works's Store
Filter
3ab45321-c67f-4000-b14e-a06254e4a4c6

Popular

26421344-668b-4608-b7da-70b460091cbe

All
Katie Keller of Graceful Works's Store