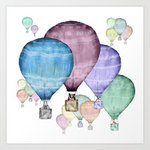 katieWalkerDesigns
www.katiewalkerdesigns.com Katie Walker is a 1st class honours Textile Design graduate from Norwich University of the Arts focused within Illustration, digital design and printed textiles. Katie's designs are constructed from avariety of forms: Including paintings, pen and digital manipulation, allof which are applied to printed textiles. Katie's inspiration comes from a widerange of sources including animals, travelling and the natural world.Throughout Katie's degree she has been trained to use a range of programs andprocesses including Illustration, screen-printing and digital design. Acquiringthese skills has made the designer become confident; making her thoroughlyenjoy both the processes and outcomes that these mediums provide. For Katie,the design processes involved in textiles are very exciting. By using both handand digital manipulation skills Katie has been able to create both popular andsuccessful designs, all of which play on the mediums of collage and colour.Typically, within Katie's design practice she will hand draw, paint, or use adrawing tablet to create detailed illustrations, which focus on the theme ofanimals and objects. Katie's designs are then refined through digitallymanipulating the initial drawings. To do this, the designer uses Photoshop,Illustrator and AVA, where she introduces colour and final details. Then, Katie produces the designs into a range of forms, including: intricate fabrics,wallpapers, and china plates. These multiple outlets allow Katie to create anew and varied design, expressing a true strength within the illustrations. Exhibitions: CAMAC CIO Wallpaper Design Competition - The Imago Gallery - Mayfair - London 2013 New Designers– London Business Design Center 2013 Red Light Gallery–Norwich2013 Indigo–Paris2013–Animal based fashion prints. Indigo–Paris2012–Animal based fashion prints. StewGallery - Norwich2013–Wall paper and hand printed cushions. StewGallery ‐ Norwich2012–A selection of hand printed scarves. Sheringham Art Festival ‐ 2011–Four Japanese style silk prints. Final year show ‐ Writtle College,Essex2010– Three hand printed corsets Mid year show - Writtle College – Essex 2009 Dye and painting piece Recycled new paper fashion show - Writtle College,Essex2009 katieWalkerDesigns joined Society6 on November 28, 2012
More
www.katiewalkerdesigns.com
Katie Walker is a 1st class honours Textile Design graduate from Norwich University of the Arts focused within Illustration, digital design and printed textiles. Katie's designs are constructed from avariety of forms: Including paintings, pen and digital manipulation, allof which are applied to printed textiles. Katie's inspiration comes from a widerange of sources including animals, travelling and the natural world.Throughout Katie's degree she has been trained to use a range of programs andprocesses including Illustration, screen-printing and digital design. Acquiringthese skills has made the designer become confident; making her thoroughlyenjoy both the processes and outcomes that these mediums provide. For Katie,the design processes involved in textiles are very exciting. By using both handand digital manipulation skills Katie has been able to create both popular andsuccessful designs, all of which play on the mediums of collage and colour.Typically, within Katie's design practice she will hand draw, paint, or use adrawing tablet to create detailed illustrations, which focus on the theme ofanimals and objects. Katie's designs are then refined through digitallymanipulating the initial drawings. To do this, the designer uses Photoshop,Illustrator and AVA, where she introduces colour and final details. Then, Katie produces the designs into a range of forms, including: intricate fabrics,wallpapers, and china plates. These multiple outlets allow Katie to create anew and varied design, expressing a true strength within the illustrations.
Exhibitions: CAMAC CIO Wallpaper Design Competition - The Imago Gallery - Mayfair - London 2013 New Designers– London Business Design Center 2013 Red Light Gallery–Norwich2013 Indigo–Paris2013–Animal based fashion prints. Indigo–Paris2012–Animal based fashion prints. StewGallery - Norwich2013–Wall paper and hand printed cushions. StewGallery ‐ Norwich2012–A selection of hand printed scarves. Sheringham Art Festival ‐ 2011–Four Japanese style silk prints. Final year show ‐ Writtle College,Essex2010– Three hand printed corsets Mid year show - Writtle College – Essex 2009 Dye and painting piece Recycled new paper fashion show - Writtle College,Essex2009
katieWalkerDesigns joined Society6 on November 28, 2012.