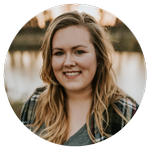 Katie Rehder
I am a Midwest graphic designer living in the coldest city in the lower 48. I live in leggings and spend my free time playing with my bengal Luna or remodeling an 89 year old craftsman bungalow with my husband, Tyler. Follow me at @rehderdesign on instagram for more work! Katie Rehder joined Society6 on July 26, 2017
More
I am a Midwest graphic designer living in the coldest city in the lower 48. I live in leggings and spend my free time playing with my bengal Luna or remodeling an 89 year old craftsman bungalow with my husband, Tyler.
Follow me at @rehderdesign on instagram for more work!
Katie Rehder joined Society6 on July 26, 2017.